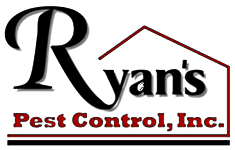 Committed to Quality
Dedicated to Excellence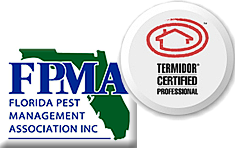 We will solve your pest problems
· Highly Trained and Skilled technicians   · Minimal pesticide exposure   · Great Prices!
· Customized programs meet every need   · Unmatched Service   · Licensed and Insured   · Convenient
· Trustworthy   · Timely   · Reliable   · Locally owned and operated   · Termidor© Certified Professional



· Attic Dustings
· Crawl Space Dustings
· Liquid Applications
· Baiting
· Granular Applications
· Power Spraying
· Crack and Crevice
Treatments

"I can't believe you solved my ant problem so quickly.
The other company charged four time as much and I still had the problem."
(Trained professionals who know what they're doing)

Pest Tips
There are several things a homeowner can do to help prevent pest infestations.
To help keep your home safe from pests, take these precautions:
Tip 1
Seal cracks in your home's exterior to help keep pests like ants, spiders and cockroaches from getting inside.
Tip 2
Be sure all doors and windows are properly sealed with tight-fitting screens and weather stripping.
Tip 3
Don't leave uncovered food sitting out. It can attract flies that might land on it and spread harmful bacteria.
Tip 4
Consider storing clothing in plastic boxes or pouches to prevent fabric pests from getting to them.
Tip 5
Ensure that the attic and crawl space have sufficient ventilation. Proper ventilation creates an environment unsuitable for cockroaches and other pests. It also improves the heating and cooling efficiency of the home.
Tip 6
Do not allow pet food to sit out overnight, indoors or outdoors.
Tip 7
Remove any piles of debris, stones, bricks, etc., around your home. They serve as a harborage for pests, especially rodents.
Safety Comes First!
Our highly trained technicians will evaluate your problems and formulate a control program that best solves the problem in the safest, fastest, convenient and most cost effective way possible.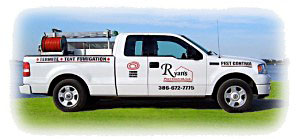 ---

751 S Yonge Street
Ormond Beach, FL 32174