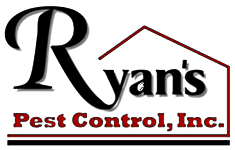 Committed to Quality
Dedicated to Excellence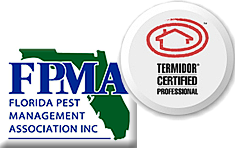 We will solve your pest problems
· Highly Trained and Skilled technicians   · Minimal pesticide exposure   · Great Prices!
· Customized programs meet every need   · Unmatched Service   · Licensed and Insured   · Convenient
· Trustworthy   · Timely   · Reliable   · Locally owned and operated   · Termidor© Certified Professional


· Rodent Baits
· Glue Boards
· Rodent Traps
· Catch-alls
"I don't have to be here every month, that's great!"
(Most services are outside only.)

Rodent Tips
There are several things a homeowner can do to help prevent rodent infestations.
To help keep your home safe from rodents, take these precautions:
Tip 1
Seal cracks in your home's exterior to help keep pests like mice and rats from getting inside.
Tip 2
Be sure all doors and windows are properly sealed with tight-fitting screens and weather stripping.
Tip 3
Landscaped areas need to be properly maintained with wood piles elevated off the ground.
Tip 4
Rodents can live on the spilled and surplus food from bird feeders and pet food. Do not allow pet food to sit out overnight, indoors or outdoors.
Tip 5
Use steel or copper mesh around pipes and utility lines stuffing into the openings such as openings where pipes and wires enter the foundation and siding, e.g., around outdoor faucets, receptacles, gas meters, clothes dryer vents, and telephone/cable TV wires.
Tip 6
All garbage containers and dumpsters should have a tight fitting cover.
Tip 7
Remove any piles of debris, stones, bricks, etc., around your home. They serve as a harborage for pests, especially rodents.
Safety Comes First!
Our highly trained technicians will evaluate your problems and formulate a control program that best solves the problem in the safest, fastest, convenient and most cost effective way possible.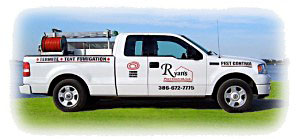 ---

751 S Yonge Street
Ormond Beach, FL 32174