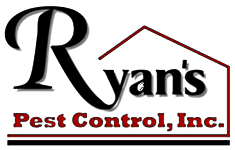 Committed to Quality
Dedicated to Excellence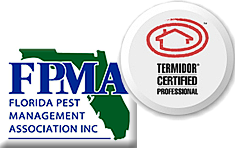 We will solve your pest problems
· Highly Trained and Skilled technicians · Minimal pesticide exposure · Great Prices!
· Customized programs meet every need · Unmatched Service · Licensed and Insured · Convenient
· Trustworthy · Timely · Reliable · Locally owned and operated · Termidor© Certified Professional


· Termidor®Treatments
· Pre-Construction
Treatments
· Topical Treatments
· Tent Fumigation
· Spot Treatments

"I'm glad to know that I won't be charged to re-treat
my house for Subterranean termites every ten years"
(As long as your renewal is in effect we will re-treat your home at no charge.)

Termite Tips
With their shear-like mandibles, a colony of termites can destroy the wood in your home, hollowing out wooden beams, gutting walls and ruining floors. They've even been known to chew through vinyl, linoleum, PVC, pipe and underground cables.
There are some things that you can do yourself to help prevent termite infestations:
Tip 1
Use mesh screens on all windows and doors, as well as in ventilation openings for attics and crawl spaces.
Tip 2
Eliminate any wood-to-soil contact around your foundation and remove wood debris near your home.
Tip 3
Prevent mulch and soil from touching the siding of your home. They make it much easier for termites to enter.
Tip 4
Store firewood away from your home.
Tip 5
Repair any roof or plumbing leaks as soon as possible. These leaks can allow termites to survive above ground in a house.
Tip 6
Seal nail holes and cracks in exposed wood to help prevent easy access by drywood termites.
Tip 7
Ryan's Pest Control, Inc. can regularly inspect your home. This will help detect termite activity and allow for prompt and proper treatment.
Safety Comes First!
Our highly trained technicians will evaluate your problems and formulate a control program that best solves the problem in the safest, fastest, convenient and most cost effective way possible.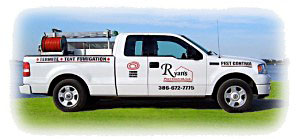 ---

751 S Yonge Street
Ormond Beach, FL 32174